To book a consultation for Homeopathy at the Lodge Clinic, Nantwich, or to make further enquiries about Homeopathy please telephone Helen Whalley on 01270 610288
Helen Whalley has been a registered Homeopath for over 20 years. During her study of Health Psychology for her degree in Human Sciences in 1988 she found an interest in understanding the connection between the mind and body in health and disease. Helen then went on to train at the North West College of Homeopathy for 5 years.
Homeopathy has been in use for more than 200 years and is widely accepted even within the NHS.
Homeopathy practice Nantwich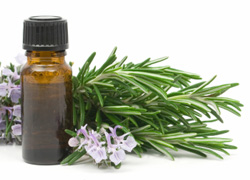 Homeopathy is a complete system of medicine which assists the natural tendency of the body to heal itself.
It is based on the Law of Similars. This means that a substance which causes symptoms of disease in a healthy person will cure those same symptoms in a sick person. It is a holistic system of medicine and works deeply on the connections between the mind and the body by stimulating the vital force. Clients are treated as individuals and all aspects of their life are taken into consideration during the consultation.
Our remedies are made from the animal, plant and mineral kingdom and are prepared in such a way as to make them dynamic. This enables them to treat the vital force.
Like other alternative therapies Homeopathy is an energy medicine making it different from conventional medicine. It can however sometimes help to combine the two systems.
We believe in both stimulating your healing processes, but importantly, strengthening your resistance to illness and disorder too.
Homeopathy may help.
about me
My interest in the nature of health and disease began with my degree in Human Sciences at Sussex University in 1988. Whilst studying Health Psychology I became interested in understanding the links between the mind and the body in health and disease. I then went on to train for 5 years at the North West College of Homeopathy and have been a registered Homeopath for over 20 years.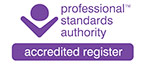 I am registered with 'The Society of Homeopaths' and this society is accredited with the 'Professional Standards Authority'
a particular interest in
Children's ailments
Pregnancy, labour and babies
Women's ailments and hormonal disturbances
Work stress, burn out and mid life crisis points
Homoeopathy works well with all "functional" health problems. This means when there is no clear diagnosis but a feeling of unwellness remains.
In an audit of my clients seen between 1999 and 2003 I supported 47 children. 15 of these had eczema and 15 had common childhood ailments. I also supported 164 adults.  24 of these were women with hormonal related disturbances and 19 with depression and anxiety. Other common complaints include digestive related ailments (14), allergies (14), muscular skeletal problems (14), post viral syndrome (7), sinusitis (6), asthma (5), acne (5) and cystitis (4).
other areas of Interest
Teaching Homeopathy in Adult Education Colleges and at the North West College of Homeopathy
Trained in Spinal Touch Therapy in 1990
An interest in Continuing Professional Development has supported my practice and kept me up to date with modern movements in the world of Homeopathy.
2001 – Post graduate training with Dr. Ramakrishnan which included a Homeopathic Approach to treating Cancer
2009-2011 – Completed post graduate studies on prescribing homeopathic remedies from the periodic table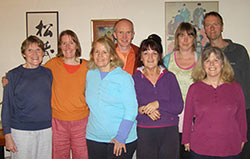 Homeopathic treatment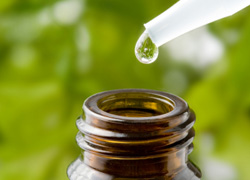 Health problems and life crisis points are seen by Homeopaths in a positive light in that they encourage personal development and change to take place. The problem for us in embracing this, is that we do not always have the tools and techniques to deal with life's problems positively. The vital flow of our life often feels blocked by health problems and emotional resistance to change and this adds to our problems. The Homeopathic consultation can assist by identifying what these blockages are and then the remedies help to remove them. When the whole system is relaxed the natural healing energy or vital force, can flow more easily and reach a better level of health.
Treatment progresses slowly over a period of a few months and in some cases years. Eventually a new level of health and awareness is reached. It is at this point, that you can look back and see how far you have come and the development that has taken place.
The Homeopathic remedies are given in tablet form. Quite often only one tablet a month is given because that is all that is required to stimulate the vital force. Sometimes this is followed by a feeling of well being. Additionally symptoms from the past may reappear and other changes can take place, which are all signs that treatment is underway.
Long standing health problems will take longer to heal than minor health problems. Acute problems such as colds, flu and first aid respond more quickly and advice can be given about these on the telephone. Any extra life style or dietary advice can also be given as part of the consultation process. Nutritional or herbal supports are often recommended to support the healing process.
Nantwich
The Lodge
150 Hospital Street
Nantwich
CW5 5RY
t 01270 610288